Making disciples of Jesus Christ for the transformation of the World.
Leadership Team:
Reverend Dr. Robert E. Walker, Jr. Sandy Mount United Methodist Church is pleased to welcome Pastor Walker.
Join us Sundays at 9:00am and 11:00am as we worship with him. Also the 1st Sunday of each month there is 10:00am Combined Service with communion.
Pastor Emeritus, Rev. Bill Boyer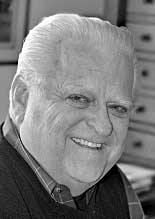 Bill is an ordained elder in the United Methodist Church. Prior to retiring in 2005, Bill served as pastor of Prospect-Marvin UMC, Sandy Mount UMC, and Silver Spring: Oak Chapel UMC. Currently, Bill preaches and leads worship in addition to singing in the Chancel Choir. He is a published writer. Bill and his wife Mary live in Westminster, MD.
Lay Leader/Certified Lay Servant, George Pittinger


George has attended Sandy Mount UMC since 2011, became a member in the spring of 2012. George is a Certified Lay Speaker, for 3 terms, (9 years). George has served on SPRC, Council, Trustees, Outreach and the Worship Design Team. George currently sings with the Praise Team (Praising Grace) and the
men's group (One Accord). George believes that God is with us at all times and he will lead us to serve others, to do his works and bring us closer to him to make disciples of Jesus Christ.
Contemporary Worship Leader, Tapiwa Chakanaka
Chancel Choir Director and Organist, Connie Clarke
Connie has been serving congregations as an organist and choir director since she was 14. She is grateful the Lord put people in her path to guide and direct her through foolish youth so that choosing to use her musical skills to serve became a clear direction for life's work. She has served in seven different congregations and each one has taught something new and fresh about the worship of our Lord. The two that made a huge impact were playing for the residents at the Rosewood State Hospital and St. Luke's A.M. E. church one summer. To hear the voices come alive of the profoundly impaired as a familiar hymn was heard was truly amazing. Likewise, to hear the spirited voices and deep emotion at St. Luke's was unlike anything her trained ear had experienced. They taught Connie to let go and express what is in her heart. Now retired from teaching music in public school, she is grateful for every day she has to serve the Lord through song, playing the organ and leading the Sandy Mount United Methodist Church Chancel Choir.